Lynn Kern Koegel
Stanford University School of Medicine
CLINICAL PROFESSOR, PSYCHIATRY AND BEHAVIORAL SCIENCES – CHILD AND ADOLESCENT PSYCHIATRY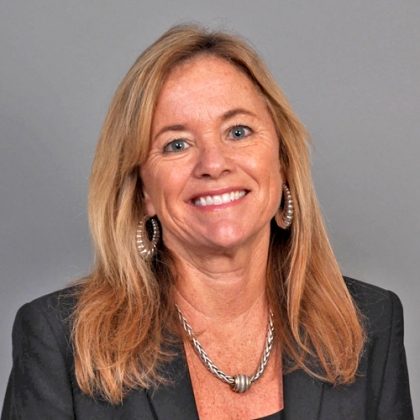 PhD, CCC-SLP
Clinical Professor, Palo Alto, California
Bio
Dr. Lynn Kern Koegel has been active in the development of programs to improve communication in children with autism, including the development of first words, grammatical structures, pragmatics, and social conversation. In addition to her published books and articles in the area of communication and language development, she has developed and published procedures and field manuals in the area of self-management and functional analysis that are used in school districts and by parents throughout the United States, as well as translated in other major languages. Dr. Lynn Koegel is the author of Overcoming Autism and Growing Up on the Spectrum with parent Claire LaZebnik, published by Viking/Penguin and available in most bookstores. Lynn Koegel and her husband, Robert, are the developers of Pivotal Response Treatment which focuses on motivation. The Koegels have been the recipients of many awards, including the first annual Children's Television Workshop Sesame Street Award for "Brightening the Lives of Children", the first annual Autism Speaks award for "Science and Research" and the International ABA award for "enduring programmatic contributions in behavior analysis." In addition, Dr. Lynn Koegel appeared on ABC's hit show "Supernanny" working with a child with autism. Their work has also been showcased on ABC, CBS, NBC, PBS, and the Discovery Channel. The Koegels are the recipients of many state, federal, and private foundation gifts and grants for developing interventions and helping families with autism spectrum disorder.
Stephen M. Camarata
Vanderbilt University Hearing and Speech Sciences
Vanderbilt University Medical Center
PROFESSOR OF HEARING & SPEECH SCIENCES AND PSYCHIATRY AND BEHAVIORAL SCIENCES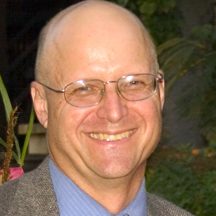 PhD, CCC-SLP
Professor Department of Hearing and Speech Sciences
Nashville, TN 37232
Bio
Stephen Camarata received his PhD in 1984 at Purdue University with a major in Audiology & Speech Sciences and a minor in Statistical Methods. Post doctoral appointments have been held at the University of Arizona (Speech & Hearing Sciences) and at the University of California, San Diego (in Cognitive Science). Dr. Camarata held faculty positions at Penn State University and in the Autism Research Center at the University of California, Santa Barbara prior to coming to Vanderbilt in 1990. He is currently a Professor of Hearing & Speech Sciences and an Associate Professor of Special Education. In addition he is an Investigator at the John F. Kennedy Center for Research on Development and Disabilities (serving as Acting Director of that Center from 1999-2002). Dr. Camarata's area of research interest are focused on the identification and treatment of speech and language disorders in children. Populations of interest include autism, Down Syndrome, phonological disorder, and language disorder. He is currently a permanent member of the NIH study section on Developmental Disabilities and Child Psychopathology.